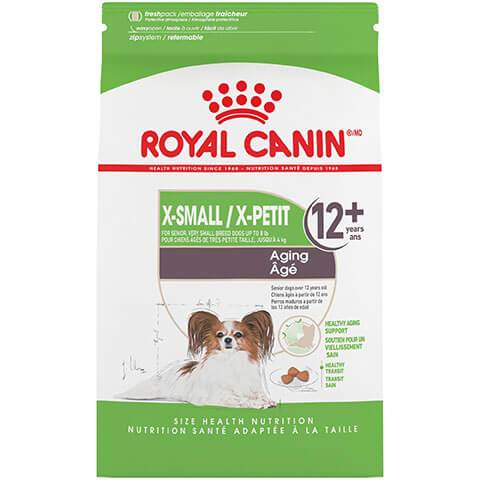 Royal Canin Size Health Nutrition X-Small Aging 12+ Dry Dog Food, 2.5 lb Bag
Very small dogs have unique physiological traits, such as jaw size, bone strength and sensitive digestive systems, which can benefit from specialized nutrition. Royal Canin X-SMALL is a full line of formulas designed to meet the particular needs of your tiny dog at every life stage.
Healthy aging support
Helps regulate intestinal transit
Supports heart health
Kibble helps reduce tartar formation
100% Complete and Balanced Nutrition
100% Satisfaction Guaranteed
For extra small dogs (weight up to 8 lb) - over 12 years.
Kibble
This small-sized kibble has been developed to be perfectly adapted to the miniature jaw of dogs under 8 lb. This exclusive formula also helps stimulate fussy appetites in very small breed dogs.