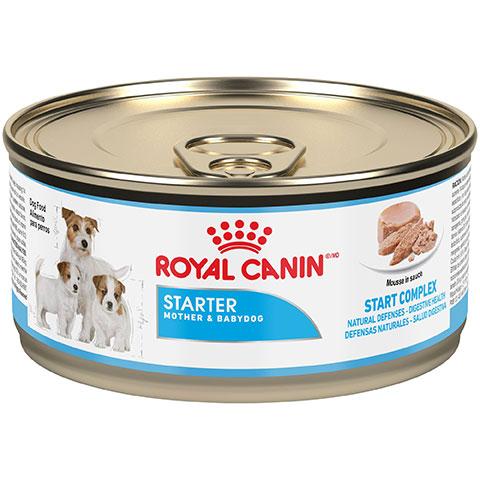 Royal Canin Size Health Nutrition Starter Mother & Babydog Mousse In Sauce Canned Dog Food
Royal Canin wet canine formulas are designed around the unique needs of small dogs (up to 22lb) from puppyhood through maturity. Whether fed as a complement to dry kibble or as a complete meal, Royal Canin wet formulas help keep a small dog healthy from the inside out.
Promotes harmonious development
Provides optimum nutrition
Starter Mousse is formulated for the health of the gestating mother during her 3rd trimester, the lactating mother and the weaning puppy up to 2 months.