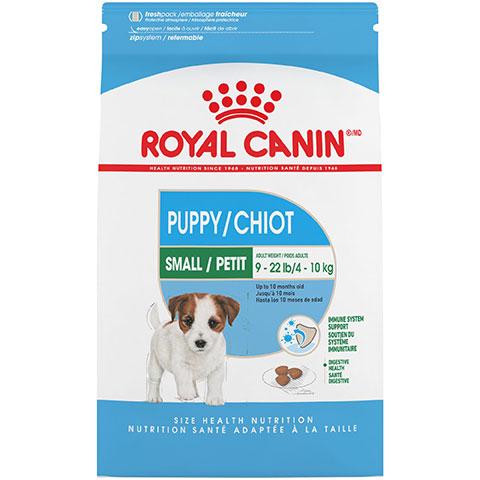 Royal Canin Size Health Nutrition Small Puppy Dry Dog Food
Your small puppy has big nutritional needs. That's because small breed puppies grow at a more intense rate than larger dogs and are considered adults by 10 months. Their diet not only has to help build and maintain a pup's body as it grows, it also must provide the right amount of energy, all in a wholesome puppy food formula even a fussy eater will love.
Royal Canin Small Puppy dry dog food is targeted nutrition for your small puppy's healthy growth and development. It features all the proteins, minerals, and vitamins needed to support your puppy's short growth period and developing immune system. Small-sized, tasty kibble is designed for tiny teeth and picky appetites while promoting overall oral health. And the highly digestible proteins and prebiotic ingredients in this puppy formula are easy on sensitive digestive systems and provide optimal stool quality.