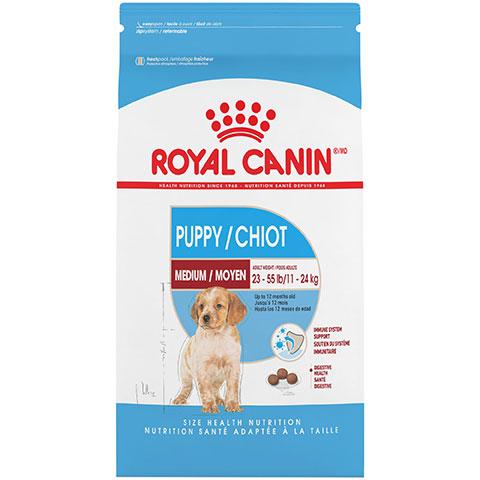 Royal Canin Size Health Nutrition Medium Puppy Dry Dog Food
Medium-sized dogs are famous for their energy. As puppies, their little bodies are doing double duty: rapidly developing bone structure and natural defenses while playing hard all day. They need right-sized nutrition to help them sustain this rapid growth period.
Royal Canin Medium Puppy dry dog food is wholesome puppy food for a healthy start in your puppy's life. An exclusive mix of antioxidants and minerals supports their developing immune systems and keeps their bodies growing strong. Starting your puppy off with this complete and balanced diet also helps them develop strong bones and joints. And the exclusive kibble design helps your pup chew their food properly. The highly digestible proteins and prebiotic ingredients also help to break down the food and support healthy digestion and optimal stools.