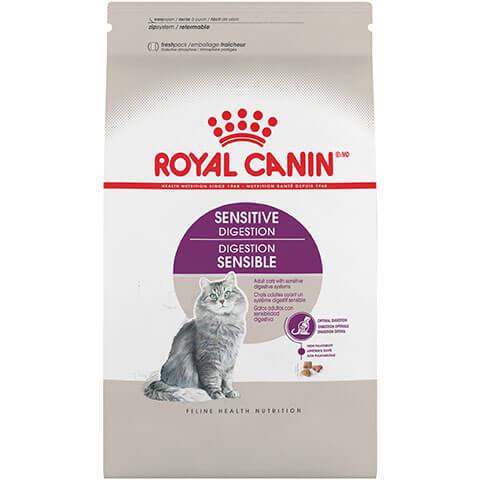 Royal Canin Feline Health Nutrition Sensitive Digestion Dry Cat Food
Royal Canin supports the health of your cat by providing him with precise nutrition based on a true understanding of his specific needs and over 40 years of science and observation.
Some cats have digestive sensitivity leading to soft stools. ROYAL CANIN FELINE HEALTH NUTRITION SENSITIVE DIGESTION contains an exclusive combination of nutrients to support optimal digestive health (L.I.P.*) and prebiotics for a balanced intestinal flora.
*L.I.P.: protein selected for its very high digestibility.
Optimal digestion
High palatability
Concentrated energy
L.I.P. Digestive Science Innovation
100% Complete and Balanced Nutrition
100% Satisfaction Guaranteed
Complete and balanced nutrition formulated for the specific nutritional needs of adult cats with sensitive digestive systems.