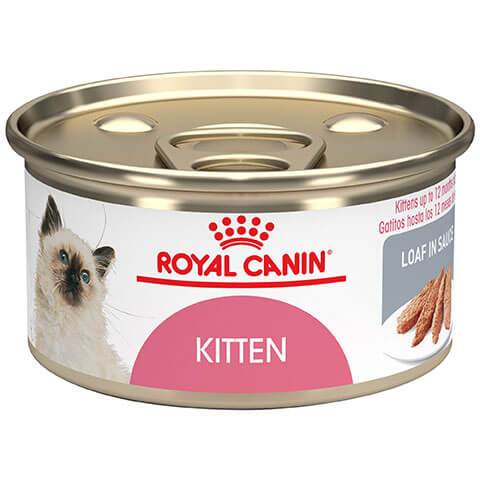 Royal Canin Feline Health Nutrition Kitten Loaf In Sauce Canned Cat Food
FELINE HEALTH NUTRITION wet canned formulas are designed around a cat's nutritional needs and instinctive preferences. Royal Canin's cat food formulas were created with the optimal balance between proteins, fats and carbohydrates to support long-term palatability and work as the perfect nutritional complement to our premium dry cat food.
Helps support the kitten's natural defenses
Easy to eat with soft loaf texture
Formulated to match the optimal Macro Nutrient Profile instinctively preferred by kittens
100% Complete and Balanced Nutrition
100% Satisfaction Guaranteed
ROYAL CANIN FELINE HEALTH NUTRITION KITTEN Loaf in Sauce is formulated exclusively for kittens up to 12 months old.