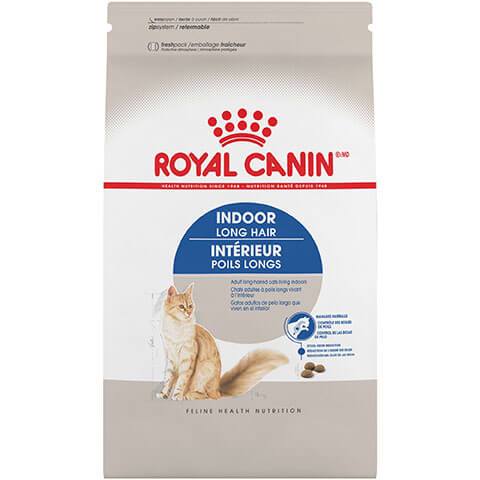 Royal Canin Feline Health Nutrition Indoor Long Hair Dry Cat Food
Royal Canin supports the health of your cat by providing her with precise nutrition based on a true understanding of her specific needs and over 40 years of science and observation.
Long-haired cats living indoors are particularly prone to hairballs. INDOOR LONG HAIR is formulated with a combination of different types of fibers that encourages intestinal transit and helps to facilitate the elimination of the hair your cat swallows every day.
Manages Hairballs
Stool Odor Reduction
Skin & Coat Health
100% Complete and Balanced Nutrition
100% Satisfaction Guaranteed
INDOOR LONG HAIR is formulated exclusively for adult long-haired cats, living indoors, from 1 to 10 years old.