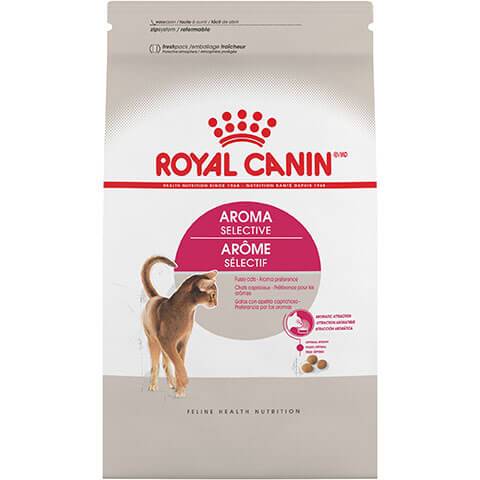 Royal Canin Feline Health Nutrition Aroma Selective Dry Cat Food, 3 lb Bag
Royal Canin supports the health of your cat by providing her with precise nutrition based on a true understanding of her specific needs and over 40 years of science and observation.
Some fussy cats are most attracted by a fish-based aromatic profile. Royal Canin has developed AROMA SELECTIVE, a specific formula which includes fish protein to create a unique aromatic profile and stimulate the natural preference of these cats.
Aromatic Attraction
Optimal Weight
Individual Preference
L.I.P. Digestive Science Innovation
100% Complete and Balanced Nutrition
100% Satisfaction Guaranteed
Complete and balanced nutrition formulated for picky cats from 1 to 10 years that prefer a formula based on how it smells.