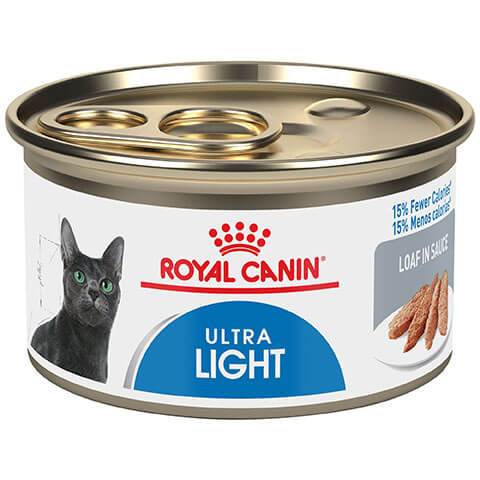 Royal Canin Feline Care Nutrition Ultra Light Loaf In Sauce Canned Cat Food
ROYAL CANIN supports the health of your cat by providing her with precise nutrition based on a true understanding of her specific needs and over 40 years of science and observation.
FELINE CARE NUTRITION wet canned formulas are designed around a cat's nutritional needs and instinctive preferences. Our formulas were created with the optimal balance of proteins, fats and carbohydrates to support long-term palatability and work as the perfect nutritional complement to our premium dry cat food.
15% fewer calories than ADULT INSTINCTIVE Loaf in Sauce
Supports lean muscle mass
Maintains optimal health and wellness
100% Complete and Balanced Nutrition
100% Satisfaction Guaranteed
ULTRA LIGHT Loaf in Sauce is formulated exclusively for adult cats over 1 year old.