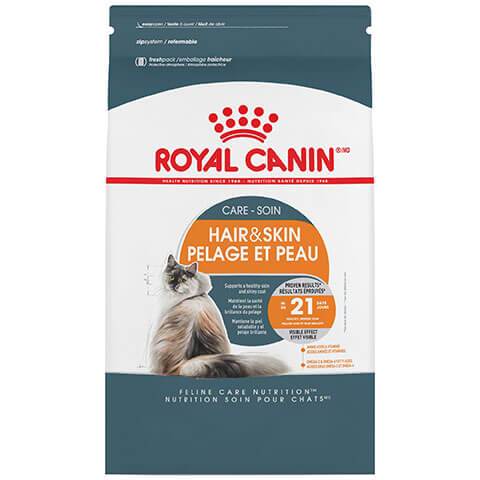 Royal Canin Feline Care Nutrition Hair & Skin Care Dry Cat Food
Some cats have sensitive skin and poor coat condition. Balanced nutrition plays a significant role in skin cell renewal and supports healthy skin and coat. Royal Canin supports the health of your cat by providing tailor-made nutrition based on a true understanding of the cat's specific needs and over 45 years of science and observation.
Significant improvement in coat shine after 21 days*
An exclusive complex of nutrients, including B vitamins, helps support the role of the skin as a protective barrier
High quality proteins with specific amino acids help promote healthy hair growth and skin renewal
Omega-3 and omega-6 fatty acids benefit skin health and coat condition
100% Complete and Balanced Nutrition
100% Satisfaction Guaranteed
*Royal Canin internal study, 2014.
HAIR & SKIN CARE is formulated exclusively for adult cats to support healthy skin and coat.