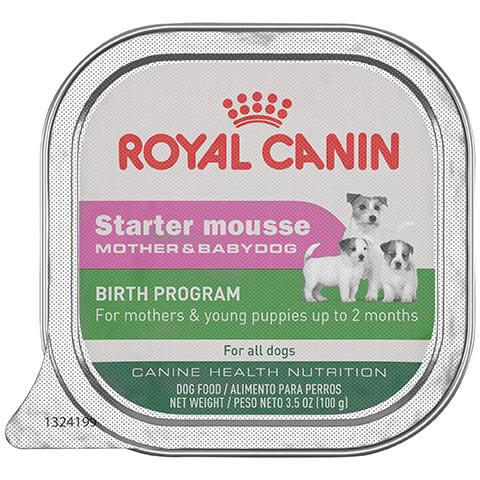 Royal Canin Canine Health Nutrition Starter Mousse Tray Dog Food, 24/3.5 oz
Royal Canin wet canine formulas are designed around the unique needs of small dogs (up to 22lb) from puppyhood through maturity. Whether fed as a complement to dry kibble or as a complete meal, Royal Canin wet formulas help keep a small dog healthy from the inside out.
Promotes harmonious development
Provides optimum nutrition
100% Complete and Balanced Nutrition
100% Satisfaction Guaranteed
Starter Mousse is formulated for the health of the gestating mother during her 3rd trimester, the lactating mother and the weaning puppy up to 2 months.