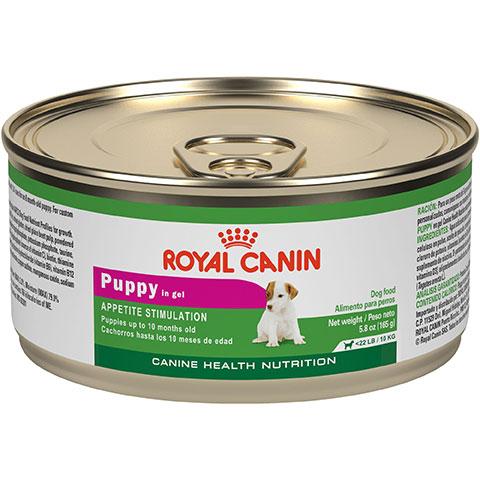 Royal Canin Canine Health Nutrition Puppy In Gel Canned Dog Food For Toy And Small Dogs
ROYAL CANIN® wet canine formulas are designed around the unique needs of small dogs (up to 22 lbs.) from puppyhood through maturity. Whether fed as a complement to dry kibble or as a complete meal, ROYAL CANIN® wet formulas help keep a small dog healthy from the inside out.
Supports healthy growth
Supports immune system health
CANINE HEALTH NUTRITION™ PUPPY in Gel canned dog food is specially formulated to help stimulate the appetite of small breed puppies (up to 22 lb) up to 10 months old.