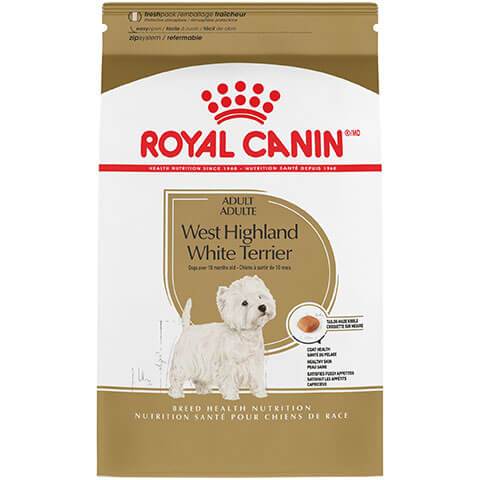 Royal Canin Breed Health Nutrition West Highland White Terrier Adult Dry Dog Food
Tailor-made Nutrition for Pure Breed Dogs. An exclusive kibble for each breed: a concentration of scientific and nutritional expertise born from the unique knowledge of Royal Canin combined with the practical experience of Breeders.
Maintains coat health
Exclusive kibble shape easy to grasp and chew
Supports skin health
Satisfies fussy appetites
100% Complete and Balanced Nutrition
100% Satisfaction Guaranteed
West Highland White Terrier Adult is designed exclusively for pure breed West Highland White Terriers over 10 months.
Kibble
The West Highland White Terrier has a blunt and gradually tapering muzzle. This breed also has teeth that are considered large for the size of the dog. The kibble of the West Highland White Terrier is designed to make it easier for this breed to pick up and encourage him to chew.