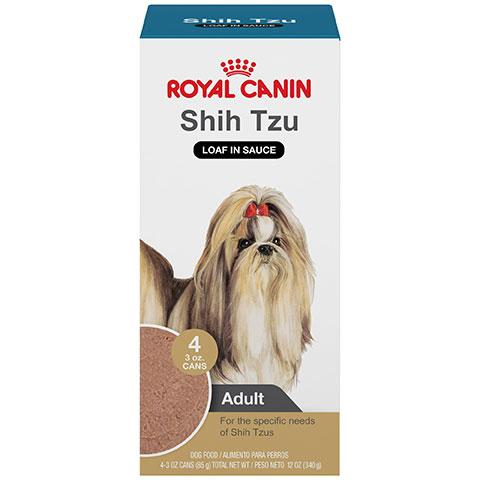 Royal Canin Breed Health Nutrition Shih Tzu Loaf In Sauce Food For Dogs, 3 oz, Pack Of 4
Tailor-made Nutrition for Pure Breed Dogs. A concentration of scientific and nutritional expertise born from the unique knowledge of Royal Canin combined with the practical experience of breeders. ROYAL CANIN® BREED HEALTH NUTRITION® SHIH TZU ADULT Loaf in Sauce canned dog food is the perfect complement to the SHIH TZU ADULT dry formula.
Maintains healthy skin and coat
Supports cardiac health
4 pack of 3-ounce cans
SHIH TZU ADULT Loaf in Sauce is formulated exclusively for pure breed Shih Tzus over 10 months old.